NEWS
MONT RIGAUD WINNER OF AN OVATIONS VAUDREUIL-SOULANGES 2011 AWARD
10 November 2011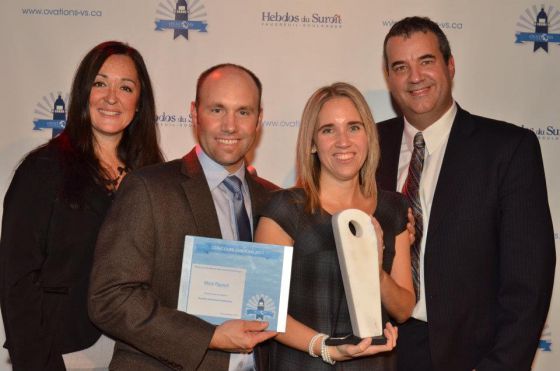 That is, once again, with great pride and emotion that Mont Rigaud won, on November 9th 2011, an Ovations Vaudreuil-Soulanges award in the category "Tourism, events and attractions".
Vaudreuil-Soulanges is growing and Mont Rigaud is proud to contribute, by its actions, to the development of tourism in our beautiful region.
Mont Rigaud is guided by the passion and desire to innovate and excel. This award is for us a great recognition and a new motivation to share with a team that deserves it.
Thank you to the organizers of this wonderful evening and members of the jury. Congratulations to all finalists and winners! And above all ... thank you to each member of our staff and our loyal customers for this wonderful energy that drives us!