NEWS
2022-2023 Snow School : Full
2 September 2022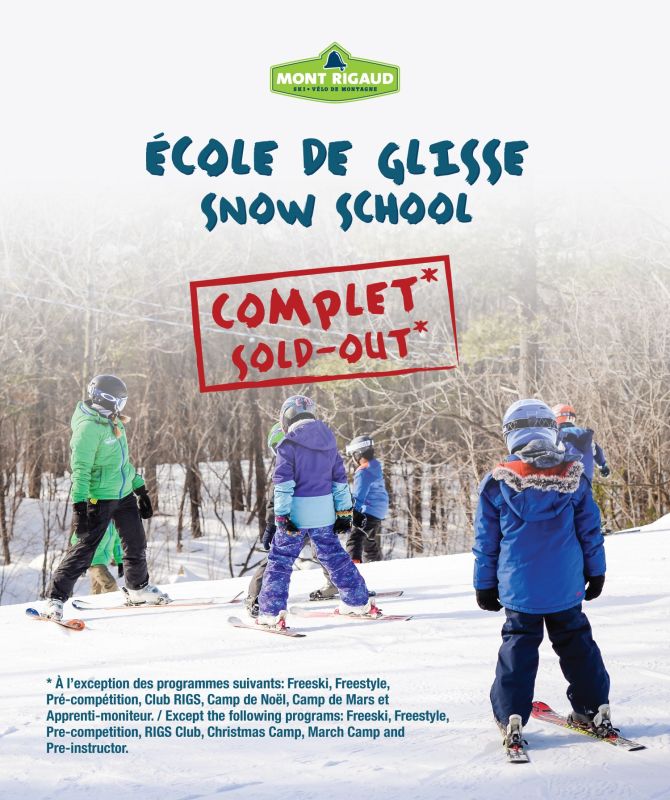 WE HAD A RECORD NUMBER OF REGISTRATIONS YESTERDAY, SEPTEMBER 1, 2022.

Thank you to our loyal clientele and all our new customers for allowing us to achieve a feat never seen before in the history of Mont Rigaud.
For those of you who unfortunately didn't get a chance to register in the snow school programs, we would like to remind you that other options are available to you throughout the winter:
You have the possibility of being put on a wait list for the snow school programs. To do so, please send us an email at info@montrigaud.com specifying the names of the participants and the desired level, day and time. If places become available in programs that are now full, we will contact you.

Thank you a thousand times for showing such trust in Mont Rigaud and its ski kindergarten.

Have a great season. We look forward to seeing you on the slopes!