NEWS
Mont Rigaud annonces it's colours
24 Août 2023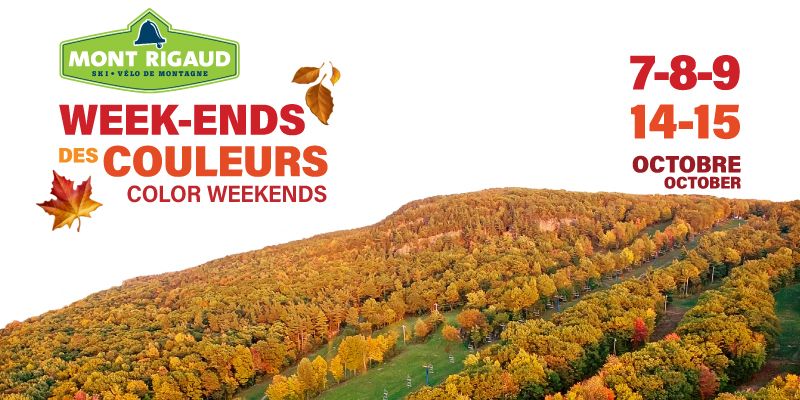 As Mother Nature begins to paint the landscape with hues of red, orange, and gold, we're thrilled to invite you to the 34th edition of the most enchanting event of the season: Mont Rigaud's Color Weekends! 
From October 7 to 9, we are hosting a weekend filled with bright colors, outdoor adventures and unforgettable moments, against a background of musical performances and enchanting landscapes. The chairlift will also be open on October 14 and 15.
------
DATE: October 7-8-9 +14-15, 2023
TIME: 10 a.m. to 5 p.m.
LOCATION: Mont Rigaud, 321 chemin des érables, J0P1P0, Quebec
COST: $5 per person, $15 per family (3 people +), free for 5 years old and -
>> Online tickets <<
Buy your tickets in advance to speed up your entry to the site!
------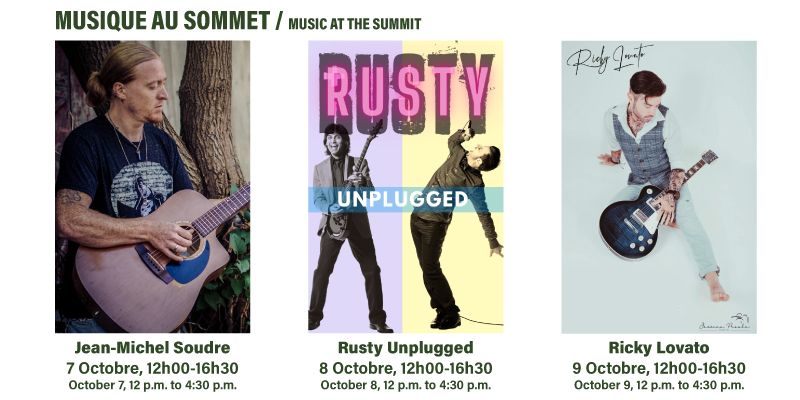 ------
WHAT TO EXPECT
Scenic chairlift ride: enjoy panoramic views of the colourful landscape as you slowly soar over the treetops. Capture great photos and create precious memories.
Mountain hike: soak up the beauty of fall on one of our walking trails. As you slowly climb to the top, you can admire the ancient forest of Mont Rigaud and witness the impressive transformation of the leaves.
Activities for children*: inflatable games and horse rides will welcome the youngest adventurers at the bottom of the slopes. They will be able to enjoy a range of child-friendly activities, ensuring a fun day out for the whole family.
Panorama and live music* at the summit: once at the top, next to a comforting campfire, you can dance and sing to the rhythm of autumn with musical performances. Admire the landscape!
Food Trucks* and Exhibitors*: at the bottom of the mountain, come explore a charming market showcasing local artisans and delectable delicacies that capture the essence of the season.
Come celebrate fall with enthusiasm and good vibes at Mont Rigaud. Whether you're a nature enthusiast, a photography enthusiast, or just looking for a day of outdoor family fun, this event is for you!
We look forward to welcoming you to Mont Rigaud's Color Weekends, October 7-8-9 and 14-15.
The Color Weekends at Mont Rigaud are not associated with the event organized by the municipality of Rigaud. Admission fees differ.
* Only from October 7 to 9, 2023